---
{{item.currency}}
{{pricing}}
---
---
{{item.currency}}
{{pricing}}
{{item.currency}} {{item.normalPrice}}
---
{{item.currency}} {{pricing}} - Out of Stock

MF 1840 Baler
Straightforward Baling
The MF 1840 small rectangular baler employs a 'center-line' design in which the crop flows through the machine in a straight line – working like a mini large square baler, improving efficiency because the crop is not turned before entering the chamber.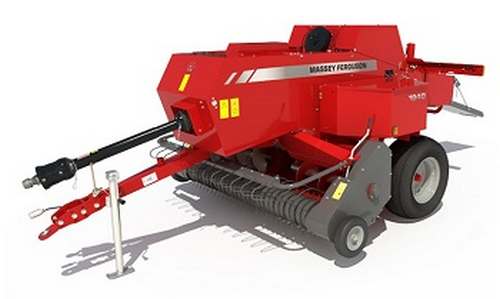 MF 2200 Baler
Outstanding Performance
The MF 2200 Series inherits the superior design of its predecessor, the MF 2100 Series and includes additional features to further enhance performance.
These square balers make dense, well-formed bales, and are renowned for their reliability, longevity and low cost of ownership.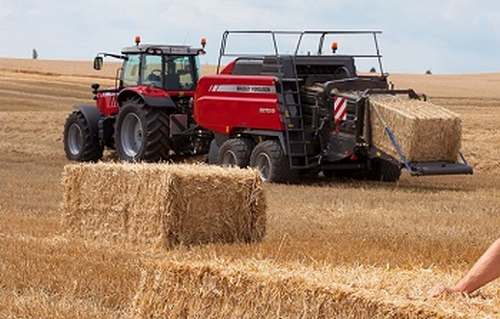 BALERS
M70MB MINI BALER
The M70MB has been developed for the smaller farmer and can be trailed by low kilowatt tractors
The Mini Baler comes with its own hydraulic pump and is driven by the tractor's PTO
If the tractor used has its own hydraulic system, it enables the baler to work faster and achieve higher production rates per day
The compression bale chamber and the wrapping and compression system, consists of drive chains and cross bars and enables the packaging of all types of green or dry crop
When the bale chamber is full, a buzzer will alarm the operator that the chamber is full and the operator will activate the automatic mono twine binder
Compact nature and size allow for easy transportation and storage
Bale weights can be controlled by adjusting the bale density setting and the three-point hitch allows for easy lifting and manoeuvring on small fields
The Mini Round Baler is the economical choice for producing bales that are easy to handle, transport and store.
Ideal for producing bales of wet or any other forage.

BALERS SQUARE

SQUARE BALERS

Available in various models - 3 knotters, with or without a chopper unit or 2 knotters without a chopper unit
The S8002 model with 3 knotters with a chopper unit is the most popular
Durable and productive
Standard accessories include: Hydraulic pick-up, knotter fan, towing eye, wide angle PTO shaft, wide twine box, rear balance wheel, fire extinguisher and road lights.